When you search "marketing agencies near me" on your favorite search engine, the sheer variety of options available might astound and confuse you. With such a plethora of choices, it can be difficult to determine which agency is best for your marketing needs. By taking the time to understand what marketing agencies actually do and what services they offer, you can find the one that best fits with your company's goals and vision.
What Exactly Do Marketing Agencies Do?
SEO Services
If you're one of the many business owners searching for "marketing agencies near me," chances are you're looking for qualified help to increase the visibility of your site. Many marketing agencies offer a range of SEO services, such as website audits and on-site SEO optimization. An SEO audit is essentially a full evaluation of your website, which can reveal factors that are preventing it from ranking as high as it should be.
On-site SEO can be thought of as a dancer: one that twirls the world wide web and deftly moves through Google searches. It is the graceful spin of title tags, the clever addition of meta-descriptions and keywords, and the smooth sway of content optimization, all performed to gain top rankings in search engine results.
Web Development
Working with a web developer can be a blessing for any business owner struggling to keep up with the demands of the digital age. Not only do these developers bring specialized skills to the table, but their expertise can also drastically save you time and effort. It could take weeks to develop a website in-house: it usually takes just days with the help of an experienced provider.
Case Studies and Client Testimonials
Highlighting the journey of your satisfied customers can be a powerful way to convey what you're capable of and can be the anchor for your success with upcoming endeavors. An experienced marketing agency can help craft beautiful case studies from the inspiring words of your client testimonials. Additionally, marketing agencies can even turn client testimonials into videos and other media, providing viewers with that extra emotional connection.
Social Media Management
When you type "marketing agencies near me" into the search bar, you're probably expecting a business to design brochures and slick advertisements. Most people don't consider how social media affects marketing impressions, yet it's a hugely powerful tool. Marketing agencies can provide invaluable assistance by ensuring your brand has a consistent presence across all platforms — with an updated post each day that resonates with your audience.
Cold Emails
Cold email marketing can be a tricky undertaking. Being able to craft an effective message that stands out and persuades readers requires attention to detail and a knack for storytelling. If writing isn't your forte, then considering outsourcing can be a great way to grow your company's customer base via quality emails.
Partnering with a reputable digital agency ensures that professionals handle every aspect of the process, from crafting personalized content and strategic campaign management to follow-up interactions with contacts.
YouTube Channel Optimization
To capitalize on the mountain of potential in YouTube marketing, it's paramount that your branded channel be optimized for visibility. This means ensuring keywords are used in video titles and descriptions, as well as recognizing trends in user engagement and networking with other creators. It can be an overwhelming task for the uninitiated, but thanks to the assistance of specialized marketing agencies, brands can reap the full rewards of their investment in video content quicker than ever before.
Experienced in all facets of YouTube optimization — from content creation to understanding channel analytics and data-driven decision-making — marketing agencies provide invaluable insights that could otherwise go unnoticed.
SEM Services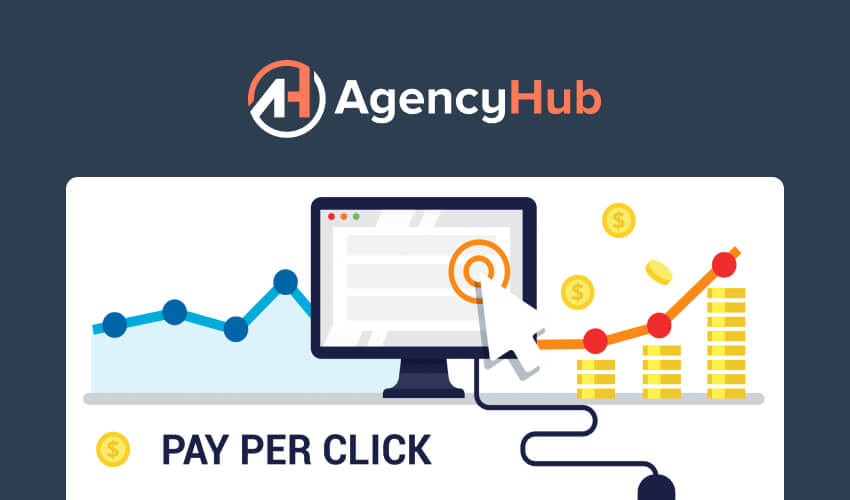 From creating targeted PPC campaigns to developing digital adverts that will help your business achieve meaningful results, marketing professionals are worth every penny you pay them. Not only do they know how to run campaigns effectively, but they also know what strategies work best in terms of returns and customer engagement.
Reports and Dashboards
Reports and dashboards help simplify data from multiple sources. This gives the marketing team actionable information that can be used for strategic planning, such as better decision-making about investments, forecasting future performance, and setting new initiatives. In addition, reports and dashboards help marketers track the impact of their initiatives in real time and make timely adjustments based on the data collected.
Reputation Management
With reviews scattered across different platforms and countless voices of customers expressing their opinions, it can be a nightmare to manage bad press before it tarnishes your hard-earned reputation. Fortunately, marketing agencies provide monitoring, protection, and defense of a business's reputation and react swiftly to remedy any harmful sentiment toward your image.
Local SEO
If you're a business owner looking to reach out to customers that are local to you, then optimizing your local SEO can be an invaluable tool. When someone searches for "x product/service near me," and your listing comes at the top of page one of the search results, it can lead directly to increased visibility and brand recognition.
To help you get there, a marketing agency can assist you with a number of things, such as creating your Google My Business listing, as well as profile optimization and regular post updates.
Keyword Research and Titles
Marketing agencies offer expert keyword research and curated titles which, when created with finesse, can captivate an audience like a siren song. This type of research goes beyond a simple surface-level understanding of good content and takes into account things such as keyword density, relevance, difficulty as well as search volume.
Google News Network
Most agencies have access to a network of Google news-approved websites that are in perfect tune with your message. These agencies understand the power of your words and will know which sites to use to maximize the reach and impact of your ideas.
LinkedIn Outreach
This service involves making contact with potential customers through cold calling or messaging on the LinkedIn platform. Once a mutually beneficial connection has been made, the agency can use its expertise to craft targeted messages designed to get potential customers interested in making an appointment.
Citations
Correct citation and formatting are an integral part of good content. Not only does it make your writing look more professional, but it also allows readers to find the sources you used to verify information or further explore a topic.
Further, having your content properly cited can help with your search engine rankings and boost your audience growth. However, the intricacies of proper citation can vary from website to website. Luckily, many marketing agencies specialize in finding, formatting, and providing citations for website content.
Virtual Assistant
An agency can provide invaluable support when it comes to things such as social media management, engaging potential customers through cold emails, setting up online events such as webinars, and posting content on your website. By outsourcing these services, businesses can save time on repetitive tasks and focus on the bigger picture.
Are There Marketing Agencies Near Me?
It can be difficult finding the right partner to help grow your business, but AgencyHub is here to provide the support and guidance needed to get you there! With years of experience in the marketing field, AgencyHub has a deep understanding of what it takes to reach success. Stop searching for "marketing agencies near me" — contact AgencyHub today.