Today, agencies looking to scale inevitably run into the recommendation that they partner with a white-label Facebook ad agency. At AgencyHub, we choose high-quality services to help agencies grow. We've put together this guide to break down what you really need to know about white-label Facebook ads.
What Are White-Label Facebook Ads?
White-label Facebook ads are marketing campaigns run by an expert third party that doesn't receive credit for the service. For example, say that a small digital marketing agency is asked to run Facebook ads for their client. They know their client's brand and marketing needs. However, the agency doesn't have the capacity to run that campaign.
To take care of their client, they hire a third agency. This third agency, a white-label Facebook ad agency, provides Facebook marketing services. The third agency is discrete and does not take credit for those services. The credit for running the Facebook ads remains with the primary marketing agency hired by the client.
Does the Client Know the Facebook Ads Are White Label?
No, the client doesn't know the Facebook ads are being performed by a third agency. For example, at AgencyHub, we use a secure and anonymous program called the 3WayChat system that allows clients and service providers to communicate. It does this without the identity of the service provider being revealed to the client.
This service allows the client to get expert services delivered to them under your brand name. Everything stays within your own brand, and the client experience remains seamless. Your business's reputation earns the positive reviews for the Facebook marketing campaigns run for your client.
What Are the Advantages of White-Label Facebook Ads?
Facebook ads drive traffic, help your clients stay visible, and secure more leads or sales. At some point, most clients will consider if they should be doing more on Facebook. If they're already partnered with an agency they trust, they're hopefully going to consult that agency on their needs.
As an agency, you have a few choices when that time comes. You can refer your client to another company, run ads yourself, or you can hire new staff. Alternatively, you can hire a white-label Facebook ad agency. Let's break down the benefits of this option.
It Gives You Time
Business owners learn very quickly that time and money are limited resources. This is even more true when it comes time to scale. Businesses grow when the people leading them have time to focus on expanding the agency. These same businesses plateau when their leaders have to spend time on the daily tasks that keep things running.Hiring a high-quality agency gives you time to focus on your next strategies to grow. The more you can outsource, the more time you can spend elevating your company.
It Expands Your Services at a Low Risk
Hiring an expert on your staff is an exciting opportunity. It's also an expensive one. It comes with a very specific risk. What if the service provided by your new expert doesn't bring in enough business to justify the hire?
When you hire a white-label agency, you can offer a high-quality service without paying for new staff. This allows you to test if this is something your existing clients really want from your agency. A new service also lets you test whether expanding your offerings brings in new clients.
It Lowers Your Overhead
Hiring someone new means time and money spent finding them, interviewing them, and training them. If the hire is successful, then you will have the ongoing cost of training them every time Facebook does an update. Having an in-house staff can be great, but it comes with its own list of negatives as well.
When you outsource, you avoid these costs and concerns. The agency you hire will take on those responsibilities for you.
You Don't Have To Worry About Onboarding
At AgencyHub, our experience has taught us how to make onboarding as convenient and worry-free as possible. The goal is always for a hassle-free experience that gets marketing campaigns quickly off the ground. We will ask you for the specific information needed to create optimized and branded Facebook ads.
It Builds Your Company's Reputation
When you partner with a white-label marketing company that you trust, your agency gains all their expertise. That expertise then reflects well on your agency. It leads to happy testimonials listing out your services. This happens without having to go through additional training or hiring new permanent staff.
The more positive interactions clients have with your agency, the more your reputation grows.
It Means You Can Tell Your Clients Yes
It's always a good day when you can tell your client yes. We know that doesn't always happen. It can be one of the more emotionally difficult parts of running an agency. A major benefit of partnering with a trusted and versatile white-label agency is being able to say yes.
Yes, you can work with your client on a service you didn't previously offer. Yes, your agency can handle more work for them. Yes, you can create a new campaign, A/B test it, and communicate with them regularly along the way. By outsourcing help, your company can handle more, which is how it will scale in the long run.
What Should I Look for in a White-Label Facebook Ad Agency?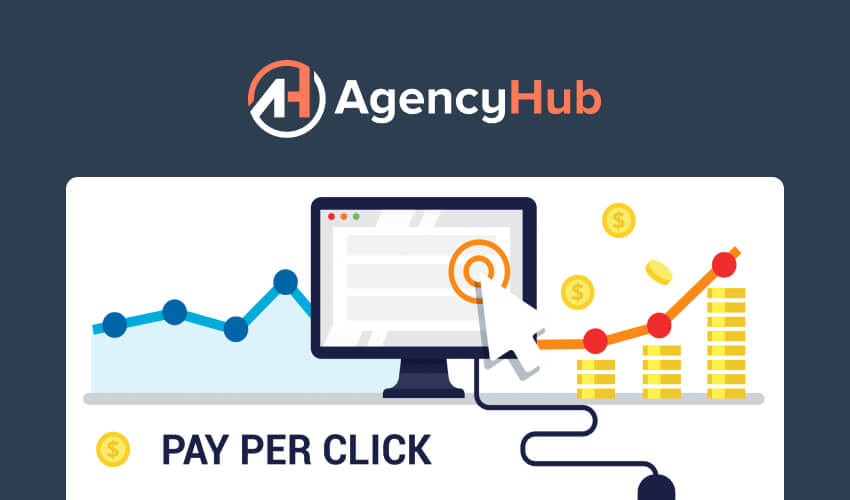 You want to outsource, but you want to know you're doing it with the right company for your needs. When it comes to white-label Facebook ads, there are some specific things you want to look for. Here are just a few of the signs that you've found an agency that will save you time and maximize your client's results:
Discrete Communication With Clients
You need an outsourcing model that is completely discrete. There was a time when that may have sounded impossible, but at AgencyHub, we've worked through this. We use 3WayChat, a tool that allows our agencies to invite providers to communicate with clients anonymously.
This creates a seamless experience for clients. It also allows agencies full transparency on what's happening with their outsourced services.
Transparent Pricing
If a company doesn't tell you what the costs are, they're making everything harder for you. You need to partner with a company that makes things easier.
That's a big part of the idea around outsourcing Facebook ads, right? You want to be able to set up a great service for your client smoothly. You don't want to spend days asking basic questions. At AgencyHub, we strive to give an idea of costs right on the services page.
Versatility
Hopefully, your agency will continue to grow. That may mean outsourcing other services in the future. As the market continues to change, it may mean that your current clients want new, cutting-edge digital marketing campaigns. Ideally, you want to partner with a white-label agency that can help you at each step as you grow.
This means finding an agency with multiple areas of expertise. It means working with a company you can see yourself benefiting from down the road. It also means a company that can tailor their services to meet the unique needs of your agency and clients.
Scaling your agency doesn't have to mean working until you're too tired to think. Outsourcing is a powerful way to get your time back, grow your business, and build your reputation. Contact AgencyHub to discover how our white-label marketing services make scaling your agency easier than ever.