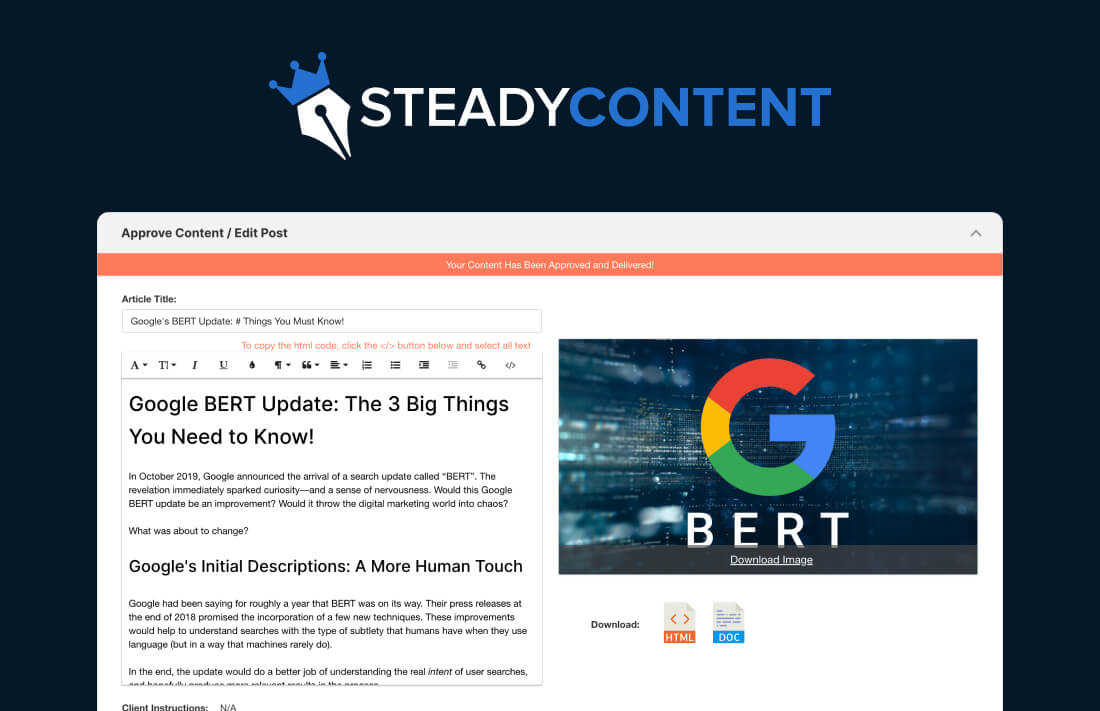 Are you tired of reading and writing content for your website?
You've found the solution! Our team of writers have experience creating quality, original content that is optimized for search engine ranking. We also build meta data for any pages we create to ensure that your site will be easily crawled by search engines. We specialize in helping businesses and individuals who need to get high-quality content created quickly and affordably. With us, you can rest assured that your site will be updated regularly with fresh, new content so that your visitors are always coming back for more!
Our services come with no contracts or long term commitments required. Our articles are priced affordably, starting at just $36. There are no hidden fees or additional costs to worry about. We offer a straightforward service without confusing add-ons or overpriced gimmicks. In fact, we even provide an option to handle the keyword research and title creation for a minimal fee of $4.
We've been in business for nearly a decade now, and have worked with businesses of all sizes. Whether you're looking for new pages on your blog, more product descriptions on your website, or even social media posts that will help increase your engagement, our content writing services are second to none.
Create Any Type of Content
Content One Time Order (OTO)
Order content as a one-time order.